Utilising the services of an insurance broker can save you time and money. Insurance brokers are rigorously trained, regulated and monitored by ASIC to ensure you receive the most accurate and appropriate advice for your needs.
When arranging insurance without dedicated professional advice, many people take shortcuts and fail to understand the policies they are purchasing, not knowing whether they are getting value for money. Often they are disappointed when their insurance doesn't respond in the way they believed it should.
Whether it's business or life insurance, domestic home, car or pleasurecraft insurance, an insurance broker can provide advice and assistance to make sure you are properly protected.
Because insurance brokers deal with a range of insurance companies, they have access to a range of different policies. Brokers will be aware of the benefits, exclusions and costs of competing policies on the market. They will also help arrange and place the cover and can often provide advice on how to make the most of your insurance budget.
Without the specialist interpretation and tailoring to your specific needs, going direct may well turn out to be an extremely expensive exercise. Using an insurance broker can even cost you less because brokers have knowledge of the insurance market and the ability to negotiate competitive premiums on your behalf. A broker will also explain your policy and any special situations you need to watch out for.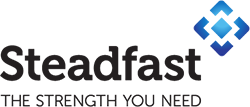 Mooneys Insurance Brokers are part of Australasia's largest general insurance broker network, the Steadfast Group. We leverage Steadfast's scale to ensure our clients have access to a wide range of insurance companies, a broad range of products, exclusive policy options, and of course, competitive pricing. And when the time comes and you need to make a claim, you will have the backing of Steadfast behind you.